All day dining with international cuisine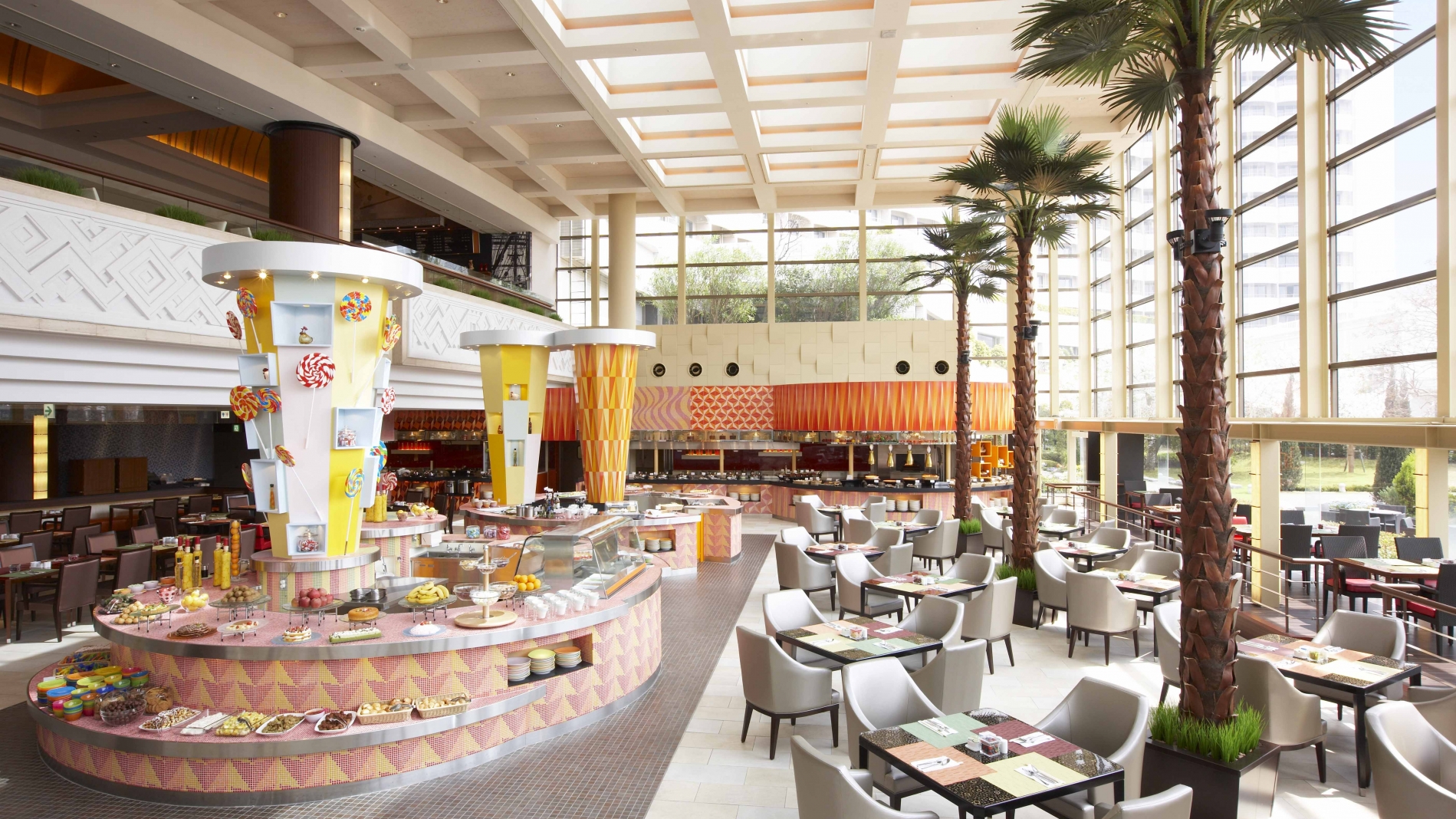 All day dining with international cuisine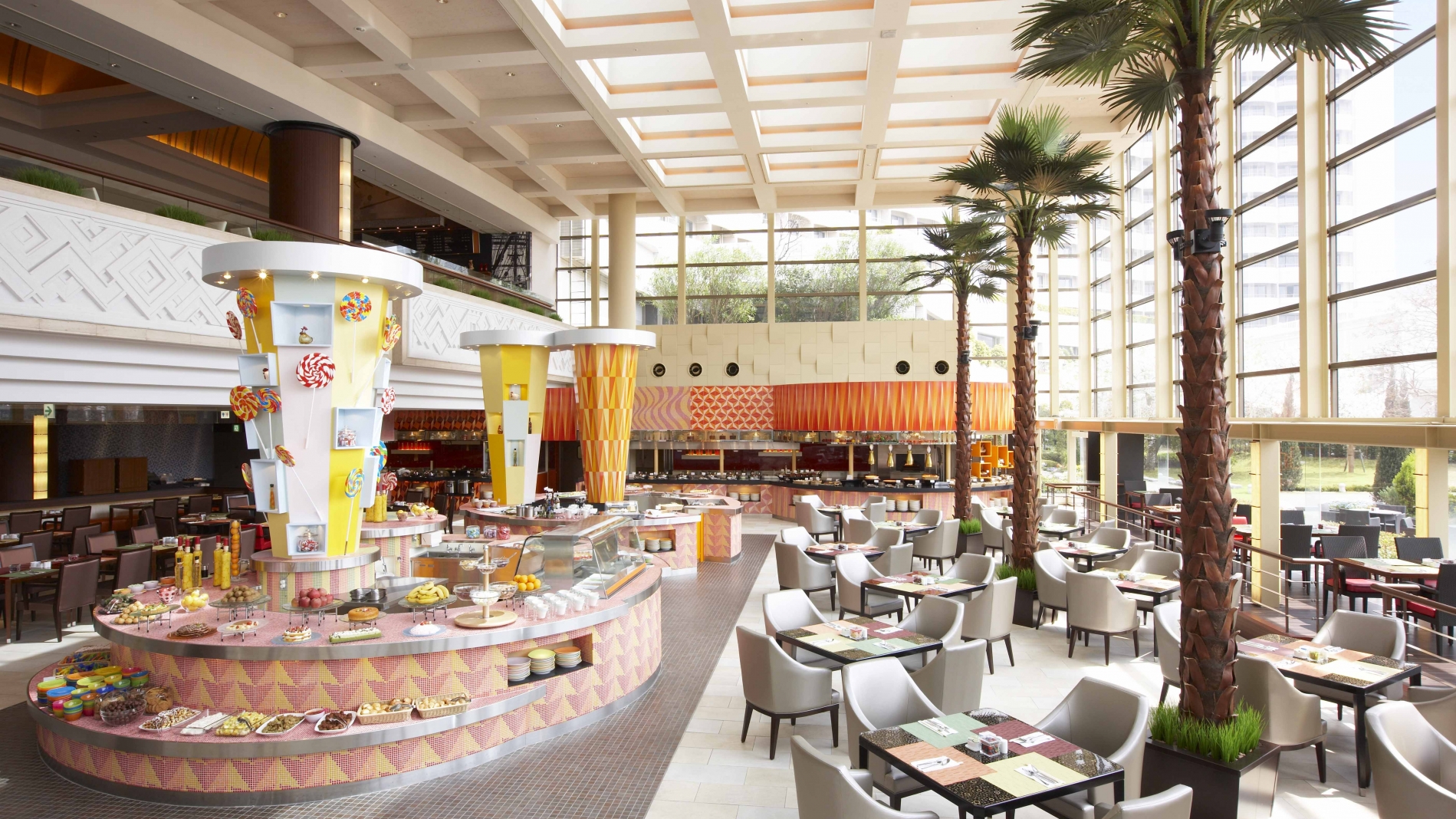 International Buffet Along the Shores of Tokyo Bay
Scheduled Temporary Closure: Grand Café
Please be advised Grand Café will be temporary closed during the period below due to the repairing work. During this temporary closure, you can continue to enjoy our lunch buffet and dinner buffet with large selection of tasty dishes at Galleria Café, and breakfast buffet at some of our other restaurants. Asuka will only offer a set menu. We deeply apologize for any inconvenience this may cause you and appreciate your kind understanding. For further information, please feel free to contact our hotel.

[Dates]
Thursday, January 4th – Friday, March 23rd, 2018

===================

With an eclectic selection of culinary delights from both the East and West, Sheraton Grande Tokyo Bay Hotel's premier buffet restaurant, the Grand Café offers tantalizing tastes as well as a spacious modern dining environment. Savor international cuisine at reasonable buffet prices for breakfast and lunch and dinner.
Start off the day with a hearty breakfast complete with freshly-baked Sheraton Croissant, rich and creamy Greek yogurt, fish and vegetable Urayasu soup, and steaming Dim Sum – just a few of the myriad of choices in our buffet to indulge in. Let our breakfast buffet prepare you for the adventure before you and your family visit Tokyo Disney Resort®, just minutes from the hotel.
For lunch and dinner buffets, the variety of our offerings only expands, bringing you juicy roast beef, oven-baked pizzas, and Chef X's flavorful Thai curries that deliver a taste of his home country to all guests. Kids, too, can have their own share of fun at our hotel buffet, at the designated Kid's Corner of the restaurant.
Contemporary settings boasting magnificent views of our Garden make an experience at this buffet restaurant one to remember.
View our special offers below.
Grand Café
Located In 1-9 MaihamaUrayasuCBJP
Breakfast

6:30AM -10:00AM

Lunch buffet (weekday)

11:30AM-2:30PM

Lunch buffet (weekend and national holidays)

11:30AM-3:00PM

Dinner buffet

5:00PM-9:00PM

Late Night buffet

9:30PM-11:00PM