PAIRED
Original small plates with selected wine or craft beer. Find your best match.
Savor the unexpected with Pairings, our menu of expertly matched small plates, premium wines and craft beers. Highlighting imaginative ingredient combinations, Pairings delights the palate and invites exploration.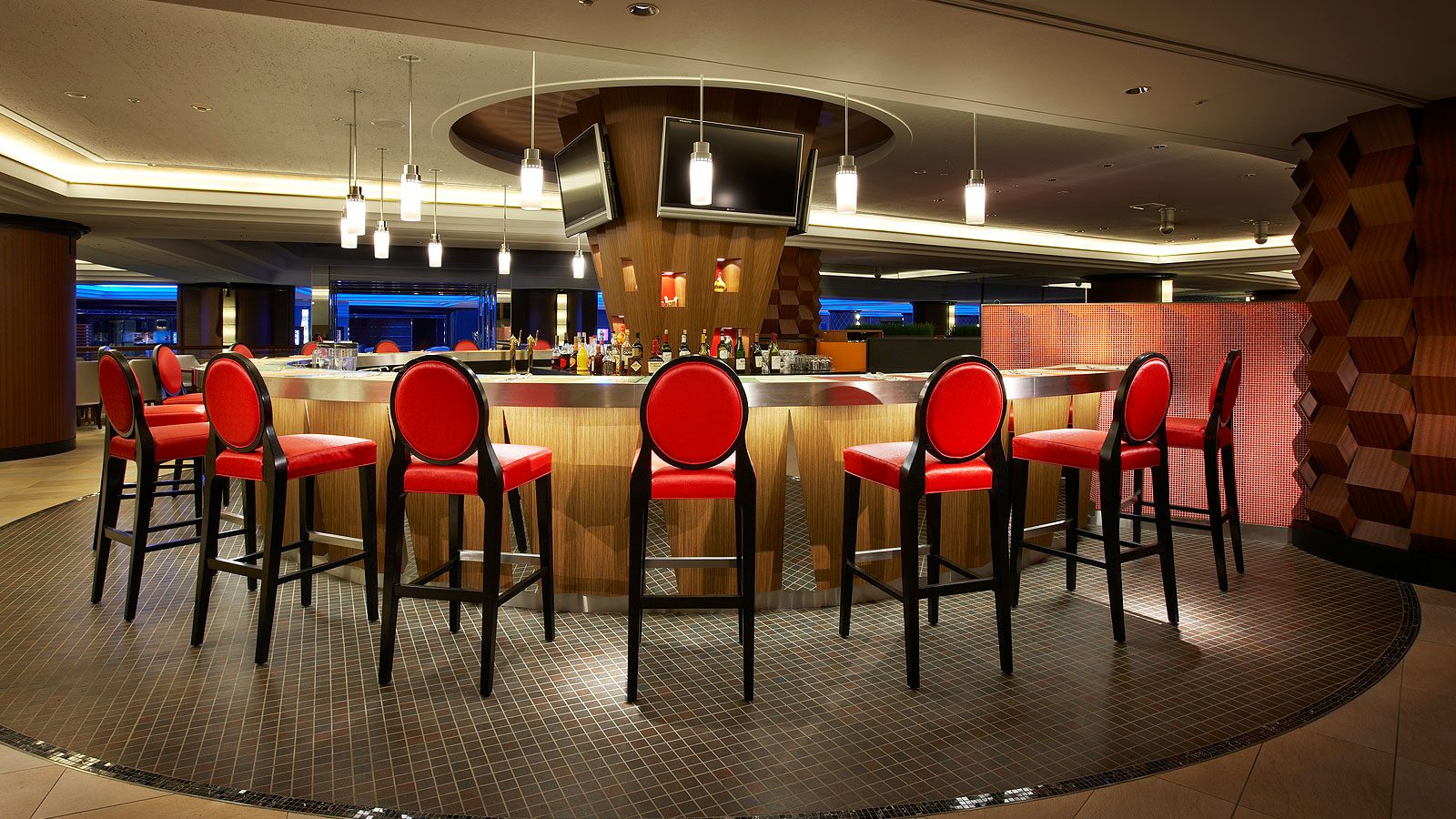 Grand Cafe Bar
Selected wines from all over the world or local craft beer to enjoy with the chef's special small plates. Pairings offers unexpected combinations of food and drinks, such as red wine with a fish plate. Discover a new best match.
Open Hours: 5:00PM - 11:00PM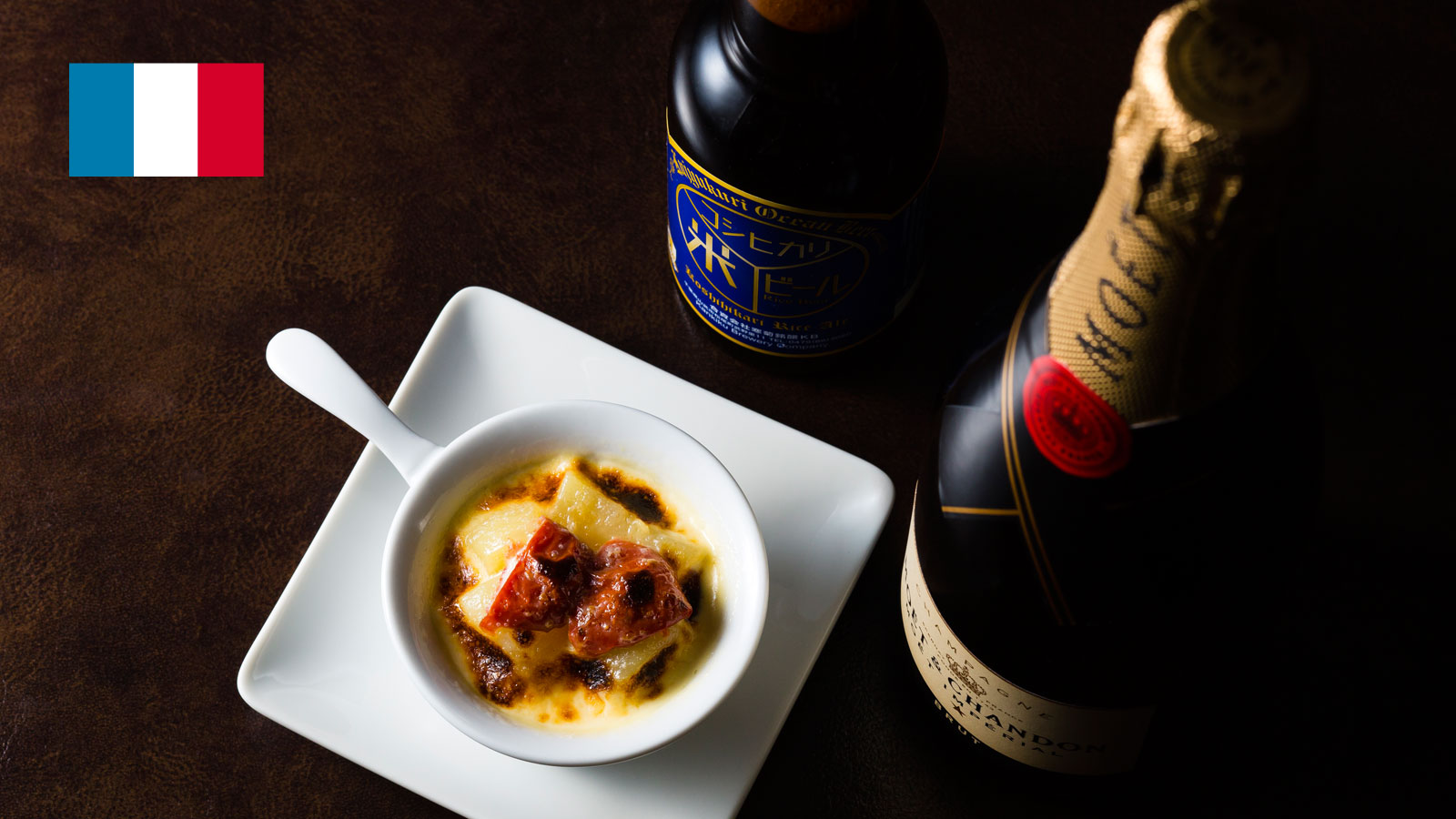 Potato, Tomato and Mozzarella Cheese Gratin
with
Brut Imperial Moet&Chandon
or
KUJIKURI Ocean Beer Rice Beer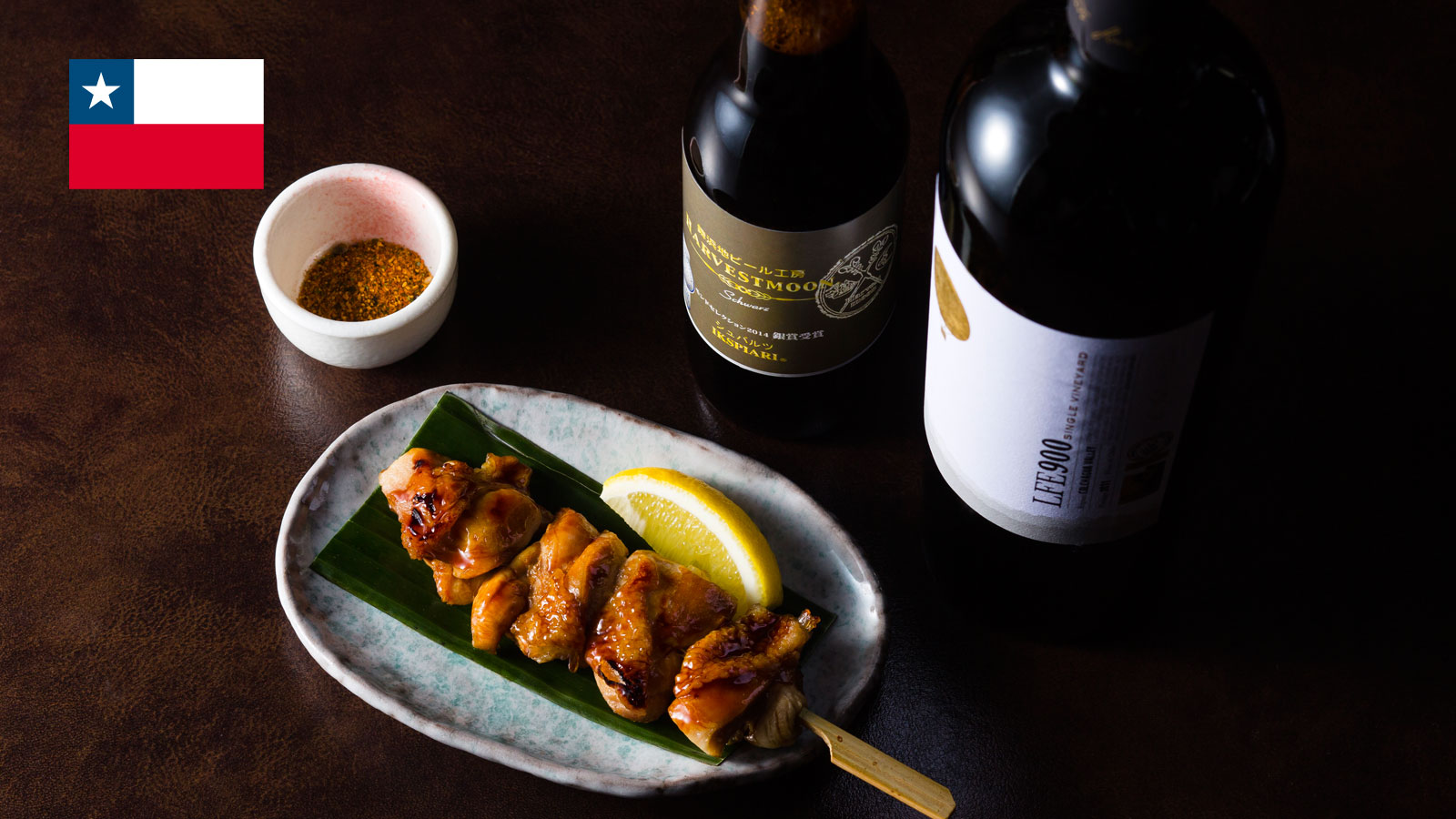 Grilled Chicken Brochette with teriyaki sauce
with
2011 Luis Felipe Edward 900
or
Harvestmoon Schwarz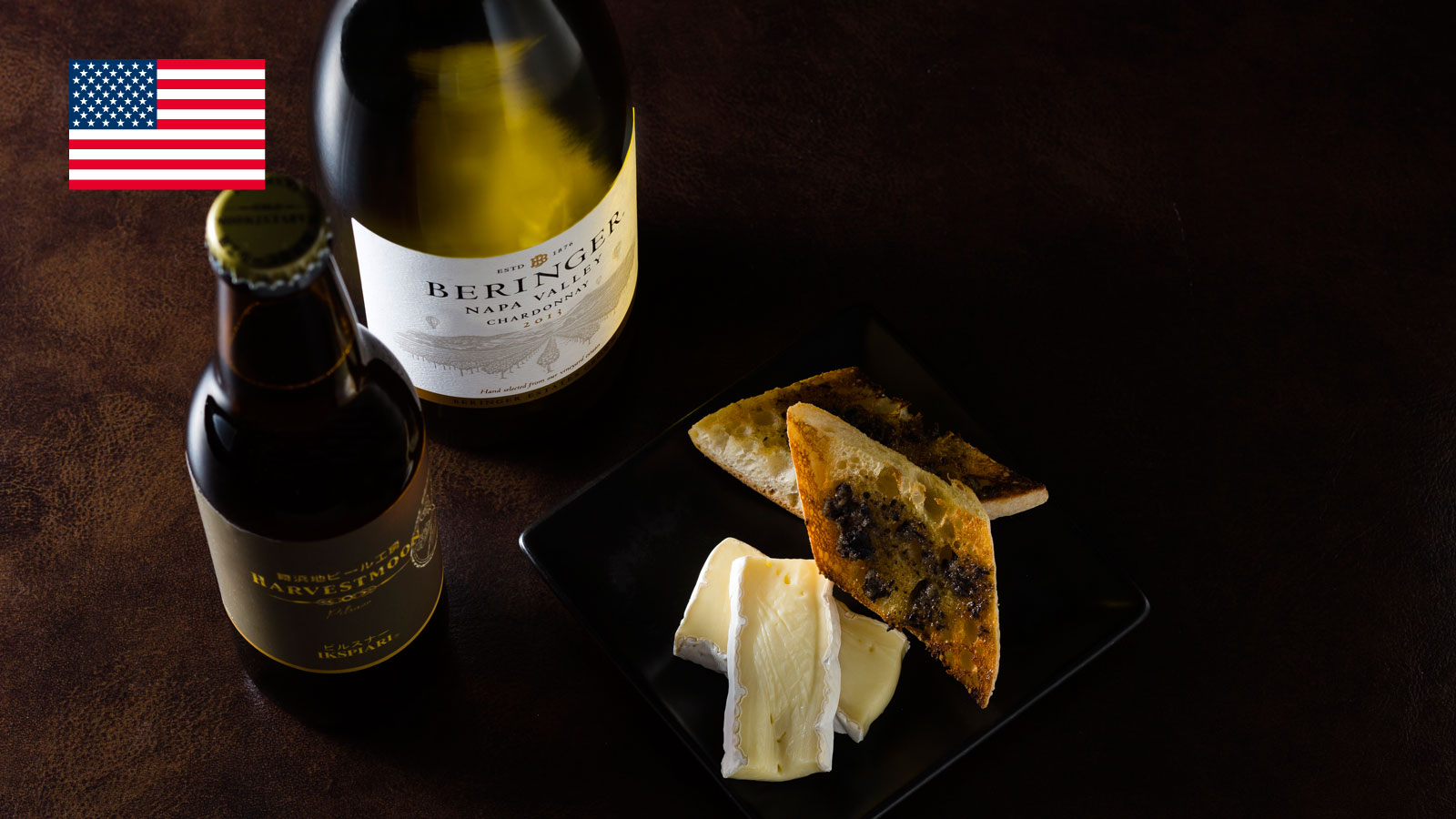 "Gorgonzola" cheese and garlic "Bruschetta"
with
2012 Beringer Wineyards Cabernet Sauvignon Knights Valley or
Harvestmoon Pilsener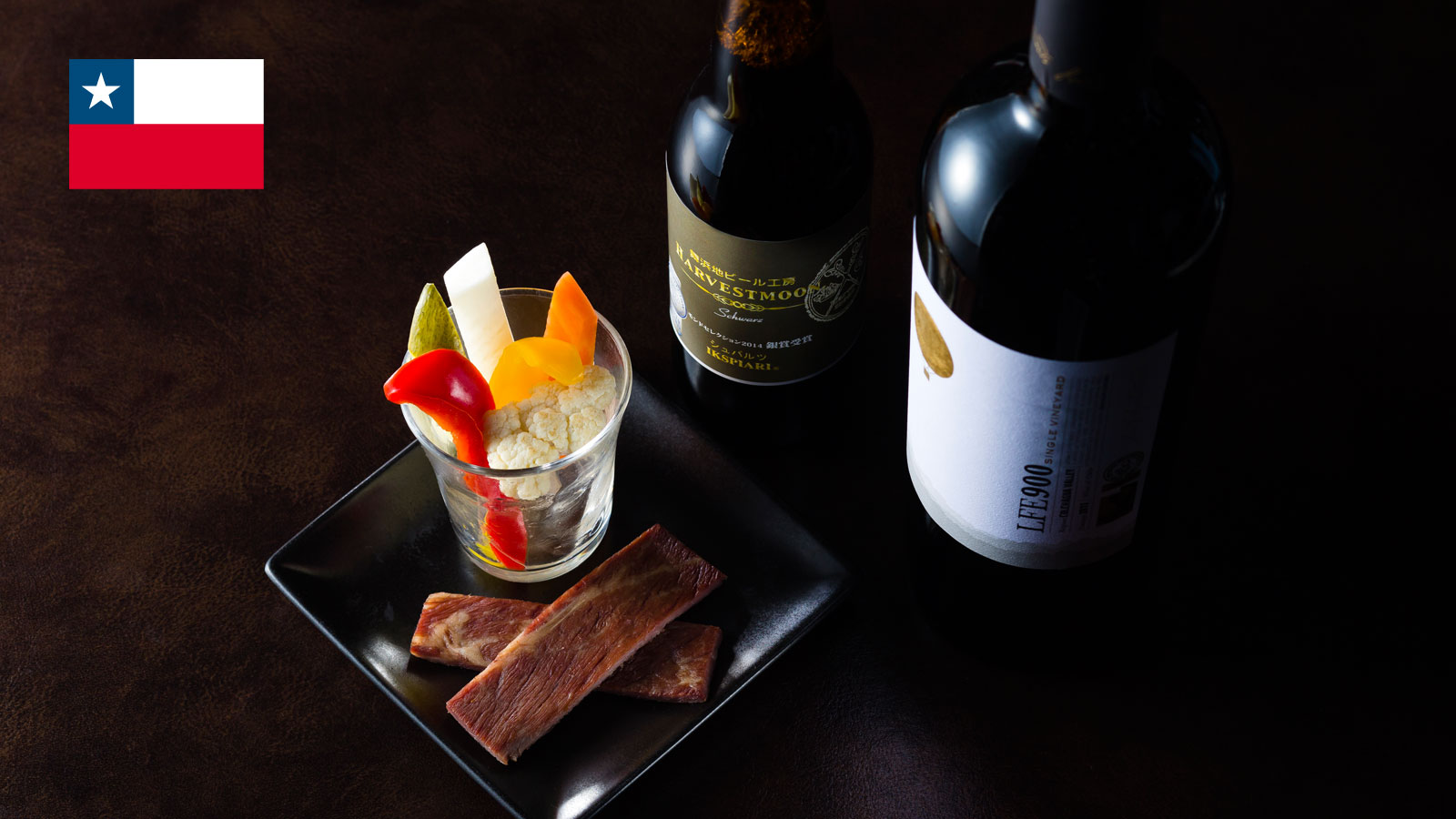 Beef Jerky and Home Made Pickles
with
Luis Felipe Edwards 900 2011
or
Harvestmoon Schwarz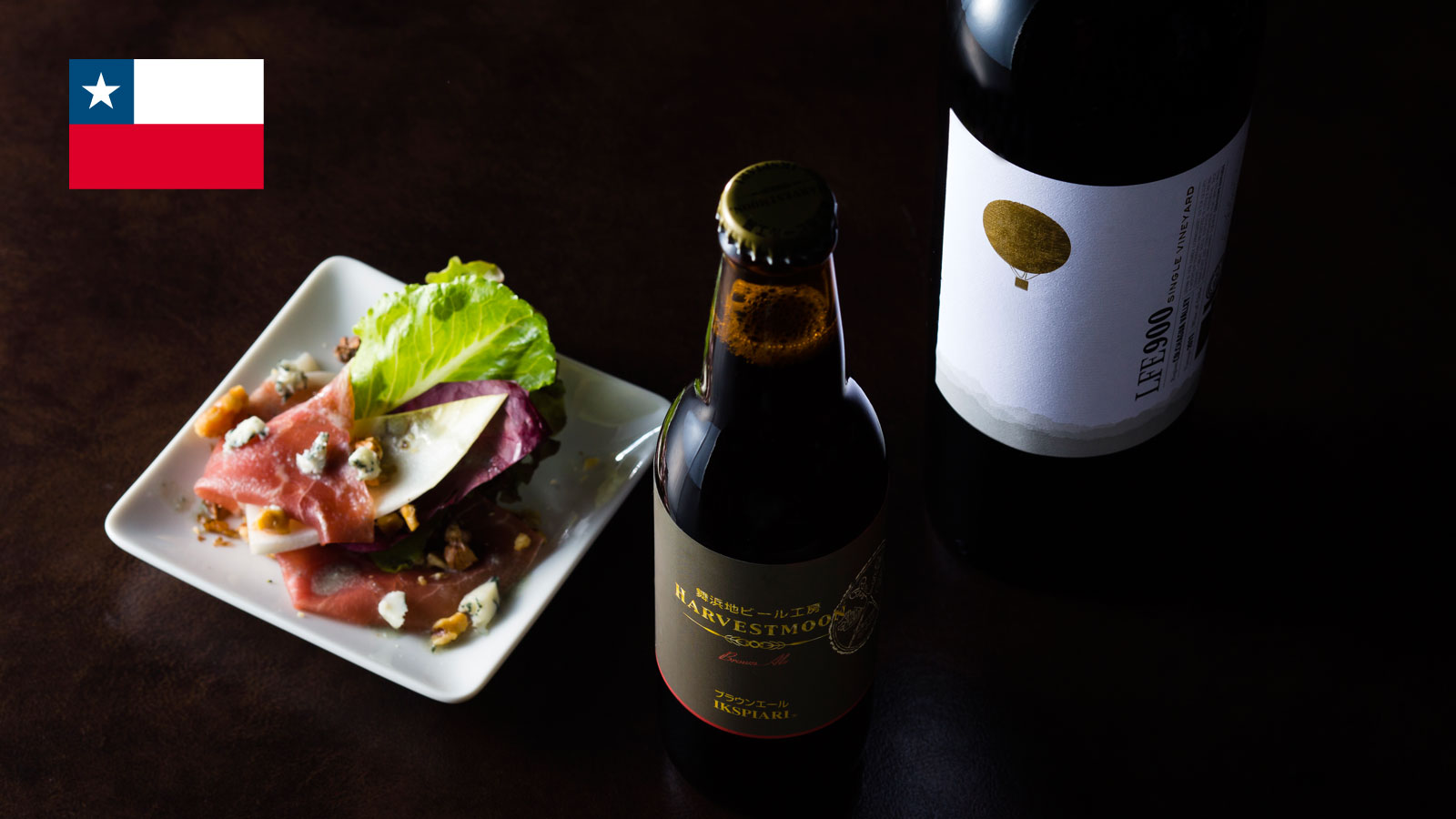 Prosciutto and Crispy Vegetables Salad
with
Cheese Dressing with Luis Felipe Edwards 900 2011
or
Harvestmoon Brown Ale
Smoked Salmon and Rye Bread
with
Greek Style Yogurt with 2013 Pascal Jolivet Sancerre
or
Harvestmoon Pale Ale
Shrimp Tacos
with
2012 Beringer Chardonnay Napa Valley
or
Harvestmoon Pilsener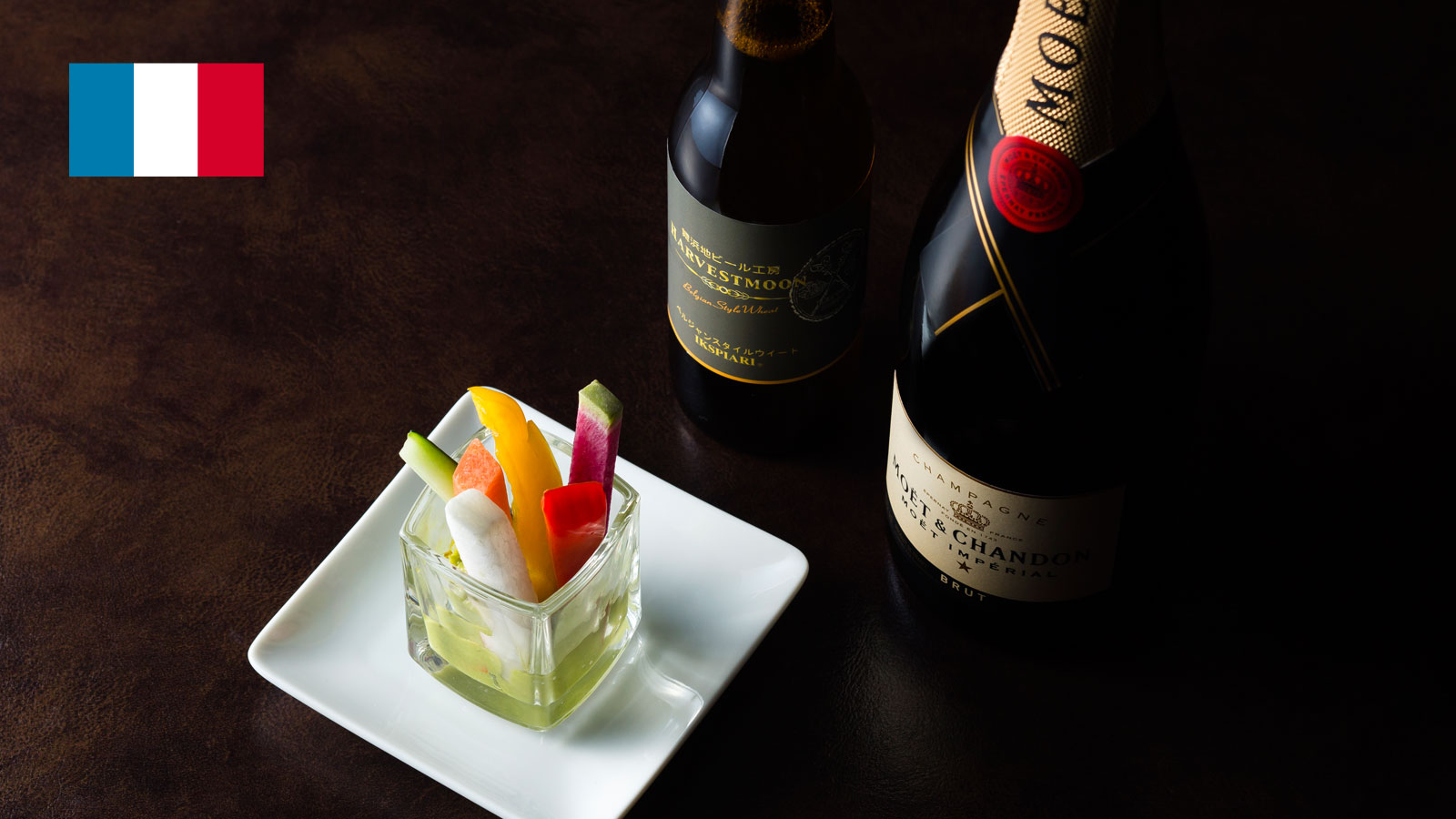 Crudites with Avocado Dip
with
Brut Imperial Moet&Chandon
or
Harvestmoon Belgian Wheat
Prices
Small plate: 300JPY each
Glass of Champagne: 1,800JPY
Glass of Wine: 1,500JPY
Craft Beer: 900JPY
* No discounts available.
* Prices include tax and service charges.
* Ingredients are subject to change due to market situation.
* If you have any dietary restrictions, please inform our staff.
* Business days, hours and prices are subject to change without notice.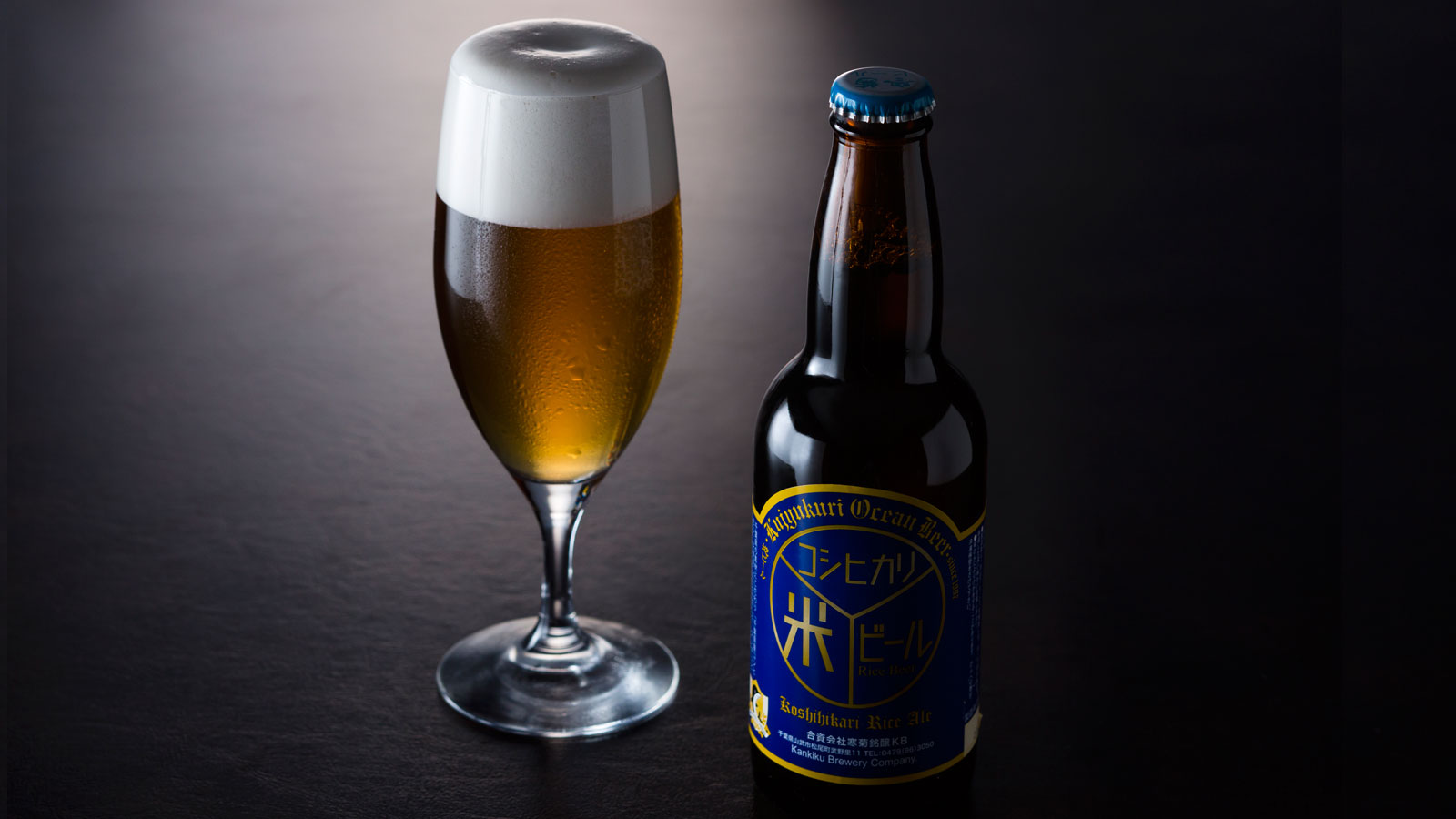 KUJUKURI Ocean Beer Rice Beer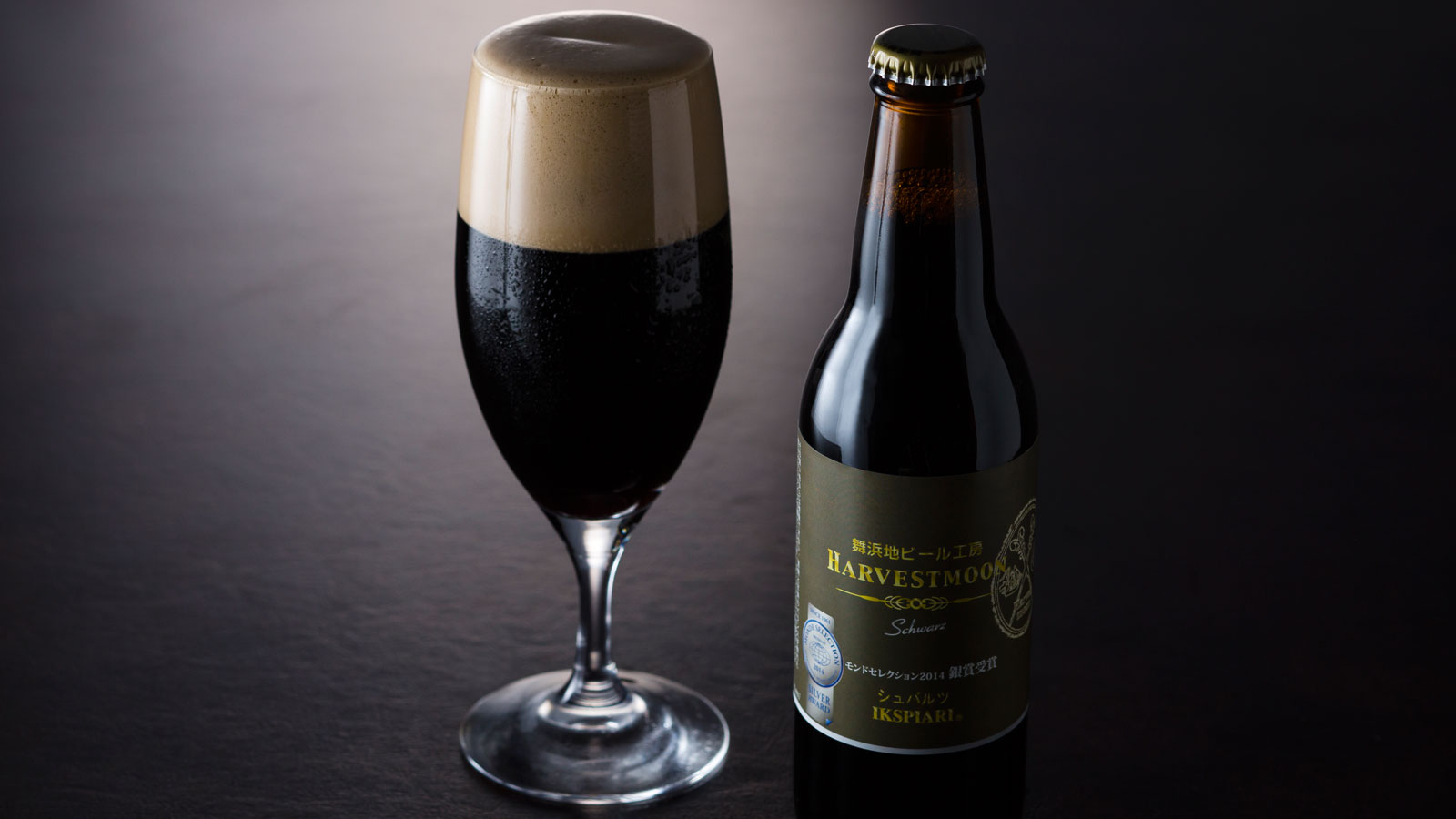 Harvestmoon Schwarz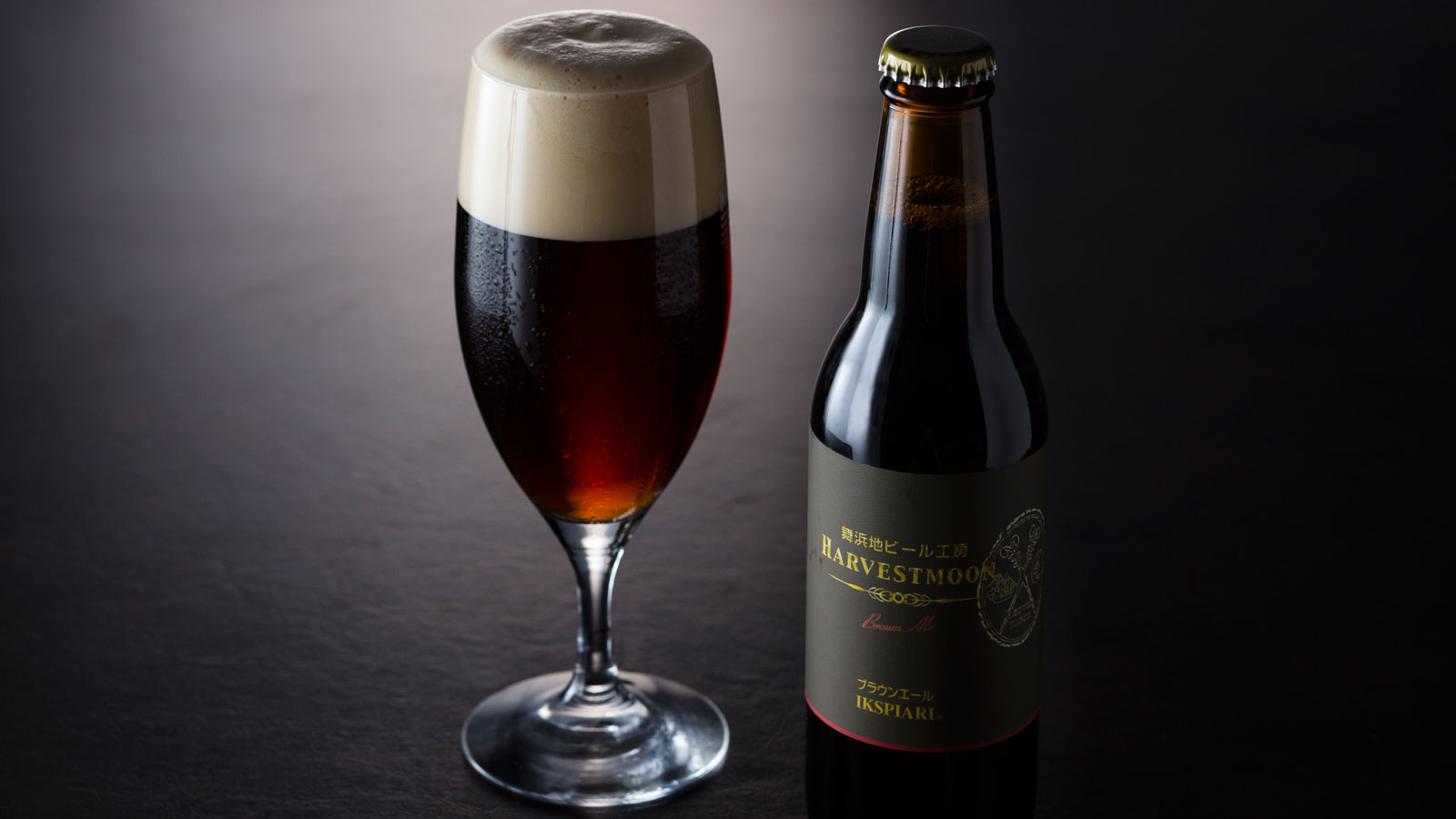 Harvestmoon Brown Ale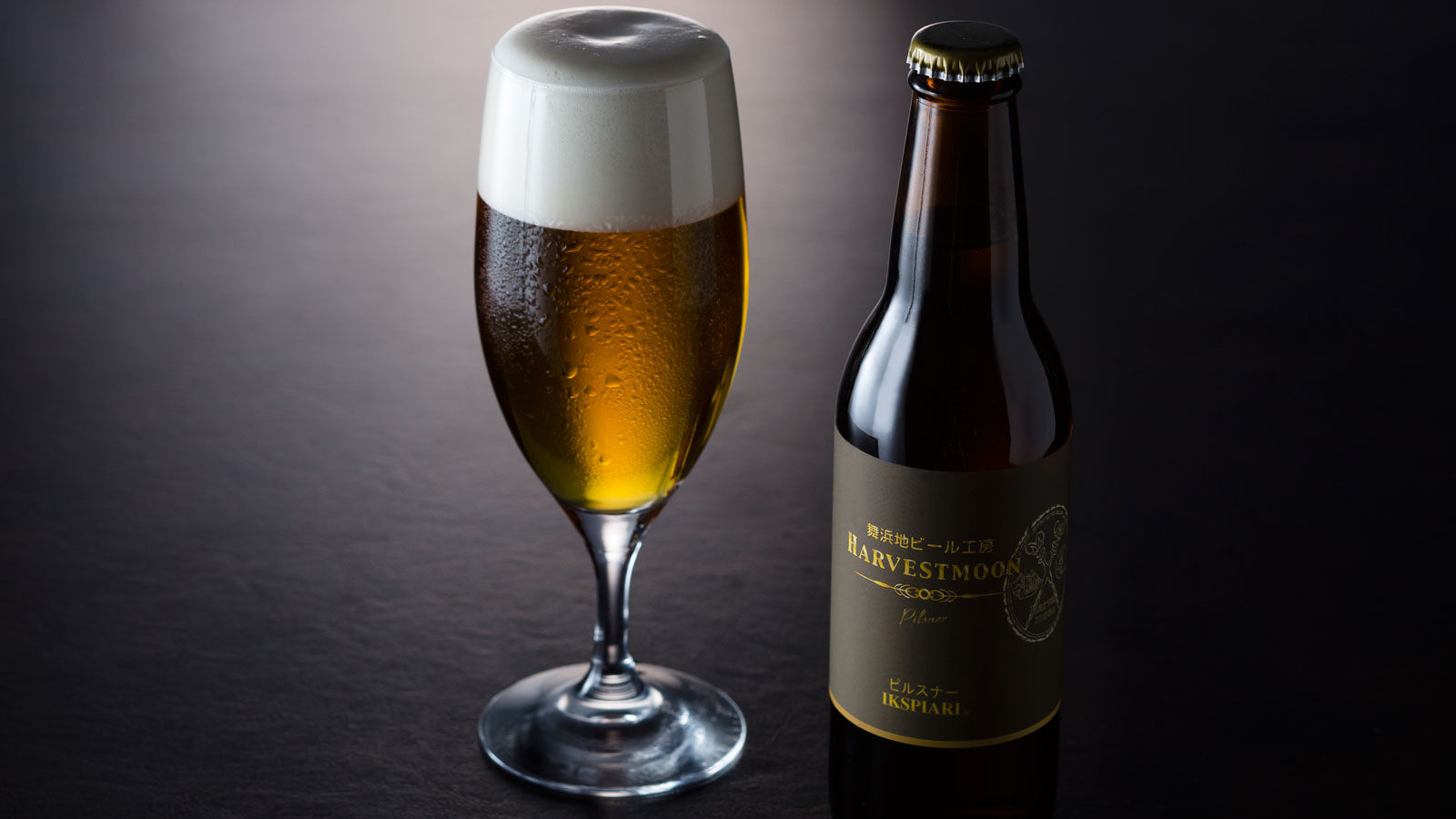 Harvestmoon Pilsener
Grand Café
Located In 1-9 MaihamaUrayasuCBJP
Breakfast

6:30AM -10:00AM

Lunch buffet (weekday)

11:30AM-2:30PM

Lunch buffet (weekend and national holidays)

11:30AM-3:00PM

Dinner buffet

5:00PM-9:00PM

Late Night buffet

9:30PM-11:00PM